MEDIA Skills
Media skills for councillors
(COURSE DURATION: 75 MINUTES)
How do your councillors feel about talking to the media?

Reluctant? Nervous? Unsure of what to say? Intimidated?

Facing journalists, whether they are from national or local media, can feel daunting for even the most experienced of spokespeople.

But having people who can front stories and get messages through to residents is crucial.
Price: £600 + VAT for 12 licences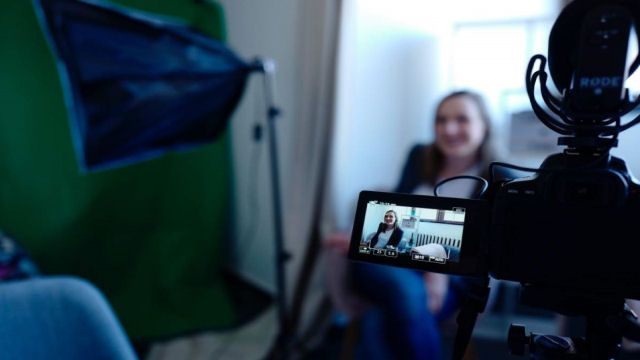 A crucial part of being a councillor is communicating with different audiences – knowing what to say and how to say it.

And one of the most important audiences is the media.


Local journalists, whether working in TV, radio, print or online, view councillors as community leaders and remain key to hear from them on the issues and concerns felt by residents. They are a go-to spokesperson in many reporters' contact books. But these journalists will also continue to hold those in authority to account.

This online course has been created to give your councillors a good understanding of the media and how journalists work, and develop their press and broadcast interview skills. We have also brought social media into the training so councillors understand how it can help them communicate with residents, but also make them aware of how what they post, share and like can become news.

The training is based on the face-to-face training we have delivered for numerous councillors, local authority chief executives and senior leaders over the past 40 years.

It can be used as a good foundation for working with the media, or as a refresher of the crucial skills for those who have already built some experience of talking to journalists.

And, if your councillors want to further build media skills and confidence levels, sessions with our current working journalist tutors can also be added to the training to put learning to the test.

Everything learnt here can be used in both face-to-face and remote media interviews. Many of the skills are also transferable and can be used in meetings or when talking to the public.
This course will help you to:

Have a better understanding of how the media works
Develop your confidence when dealing with the media
Learn transferable skills, unique to media training, that you can use when talking to journalists, in meetings and to the public
Develop, control and communicate messages with speed, accuracy and authenticity
Apply these skills to in-person and down the line media interviews
Employ the bridging technique to handle difficult or contentious questions
Understand and manage the dos and don'ts of media interviews, the pitfalls and the opportunities
Who should take this course?
Whether your councillors are newly-elected or have been representing their residents for years, this training will enhance their understanding of how the media works.
They will learn how to speak to journalists with confidence and clarity and get messages through to residents.

We can also offer an additional option that allows delegates from this training to put what they have learnt to the test with working journalists.
Course Contents

Introduction (5 mins)

Welcome

What you willl earn on this course
Understanding the media (15 mins)

The media landscape

How coronavirus is changing the media landscape

What makes a news story
Message development (25 mins)

Creating powerful messages for your media interviews

Jargon busting

Developing and honing your messages
Staying in control (10 mins)

Staying in control and on message

14 bridging phrases for your next interview
Social media (5 mins)

Case studies and learning checklist (15 mins)

Case studies

Learning checklist

Quiz

About Media First
Total time: 75 mins
Media skills for councillors
Benefits of our online courses

Expert content

Instead of rebranding generic courses, our online courses are made by us; using journalists, presenters and other experts in the media world to ensure all content is of the highest quality.
Cost effective

With no need to travel anywhere or take time away from the workplace, our online courses are an extremely cost effective format for training and development of yourself or your employees.
Highly flexible
Work through the courses at your own pace and at a time that is convenient for you! Our online courses are fully accessible on computers, tablets and mobile devices, and simply require a connection to the internet.
"The media training we received from Media First was excellent. It was highly practical, current and realistic.
The focus on people over processes shone through and my team came away feeling more confident, able and willing to face the media.
One of our spokespeople had a day of interviews a few days after the training and said that the skills and techniques he learnt from Media First made the day a positive experience and he was able to deliver good, concise messages and control interviews with authority and confidence. We will use Media First again without hesitation
."

Mareike Schmidt, Strategic Energy Programme Manager, Bristol City Council
"
Just a quick line to say how impressed I was with the training - from organisation to delivery to timely feedback, the process has been seamless, professional and delivered to an exceptionally high standard. It really has been such a delight to work with you and your team - thank you so much!
"
Pam Turton, Assistant Director, Portsmouth City Council

Guaranteed Security using one of the most advanced encrypted systems on the market.
The information in this page is being processed and encrypted securely using industry-leading encryption and fraud prevention tools.
Join our newsletter
Get expert media training, crisis communication, social media and presentation skills tips, case studies and advice in your mailbox three times a week.